Johnny B. Good's Diner
738 Lincoln Avenue
Steamboat Springs, CO 80487
(970) 870-8400
Open Daily 7am-9pm

---
Early Bird Breakfast
7am - 9am
Click here to view specials
---
All Day Breakfast
7am - 9am
ALL DAY, Everyday 7am to 9pm.
---
New Boomers Menu
Celebrating over 60 years
on this planet.
---
Ask About
Gluten Free Menu Options
Burger of the Day - $8.99
Shake of the Day - $6.55


---
---
In the News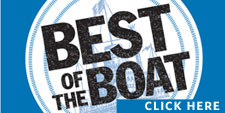 Best Children's Menu

Denver Post
"an honest-to-goodness diner, with meatloaf, mashed potatoes, gravy and milkshakes, breakfast served until after lunchtime ..."

Steamboat Pilot & Today
"inside Johnny B. Good's Diner, children used crayons and imagination to record the impact of those days ..."

Click here to view more
---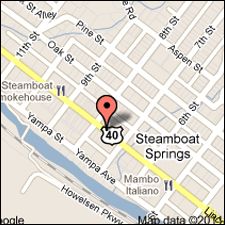 View Map / Contact Us
---
ALL DAY, Everyday 7am to 9pm.